RAW Hollywood Showcase
Anson Sky performed a 25 minute set at RAW's Hollywood showcase at Level3 nightclub at Hollywood and Highland on Thursday, September 5th, 2013. The performance featured several costumes and lots of choreography. Photos below are by Gil Riego Photography.
Set List
Nightfalls Pt. 1
To The Light
Camaro
Stolen
Only 1 (Human)
Champagne
Armor On
Nightfalls Pt. 2
Debut Album
Executive Producers: A. Sky and M. Grilliot / Released: June 4, 2013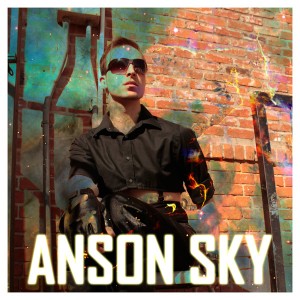 Tracklist
Nightfalls
Stolen
Camaro
To the Light
Out There
Champagne
Only 1 (Human)
Burnin' Up
Pick Up Your Phone Feat Andy Eubanks
Over Processed
End the War
Anson Sky co-wrote 10 of the 11 original songs on his debut album. First single, "Nightfalls," is a worldly power-packed love anthem ready for the dance-floor.
Unearthed Showcase
Anson Sky produced an hour-long mini concert for fans, friends, and family at Highways Performance Space in Santa Monica, CA in August of 2012. The showcase featured 11 songs (including 10 from the upcoming album).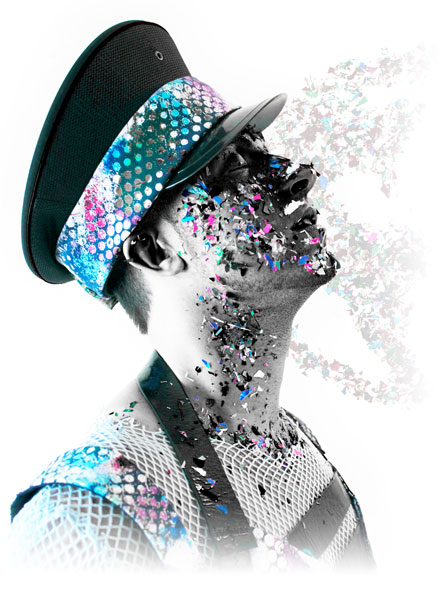 A miniature pop-concert spectacle that chronicles an alien life form's Earthly encounters as he struggles to understand the human experience.
The evening performance was in conjunction with the completion of Anson Sky's self-titled debut album. All songs performed are by Anson Sky and feature production by Mark Grilliot, David Kater, and Mario Marchetti. The show gives a glimpse into the three year journey it took to complete the album, whereas he found that the process, and each song, marked a pivotal point in his personal growth and creative development.
ACT I
Out There
To the Light
Camaro
Champagne
Only 1 (Human)
ACT II
Vaudevillain
Burnin' Up
Pick Up Your Phone Feat Andy Eubanks
Over Processed
Nightfalls
End the War
Credits
Show Artistic Director: Mark Martinez
Recording Artist: Anson Sky
Choreographer: Anson Sky
Assistant Choreographers: Andy Eubanks / Dak Eubanks
Costume Designer: Anson Sky
Lighting Designers: Anson Sky / Ed Cha
Video Editors: Anson Sky / Al Shriver / Sandy Uribe
Music Production: Mark Grilliot / David Kater / Mario Marchetti
Show Photographer: Sandra Gilmore
Jessica Alba Tweets
Film star, Jessica Alba, attended the showcase and tweeted about the performance.